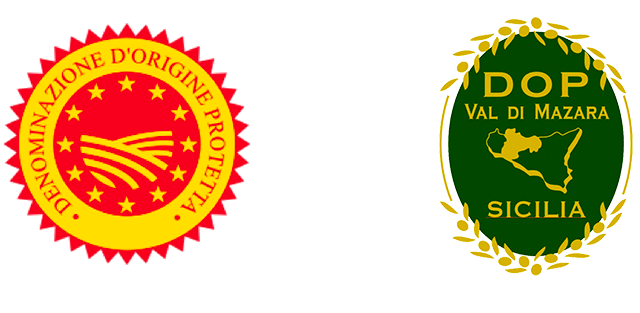 The DOP mark for the best ones only
The Protected Designation of Origin is a mark of quality that the European Union issues only to those oils obtained from olives grown in a specific territory. In our case, the Consortium works to guarantee and certify that the phases of harvest, extraction and packaging take place within the entire province of Palermo and in the following towns of the province of Agrigento: Alessandria della Rocca, Bivona, Burgio, Calamonaci, Caltabellotta , CattolicaEraclea, Cianciana, Lucca Sicula, Menfi, Montallegro, Montevago, Ribera, Sambuca di Sicilia, Santa Margherita del Belice, Sciacca, VillafrancaSicula.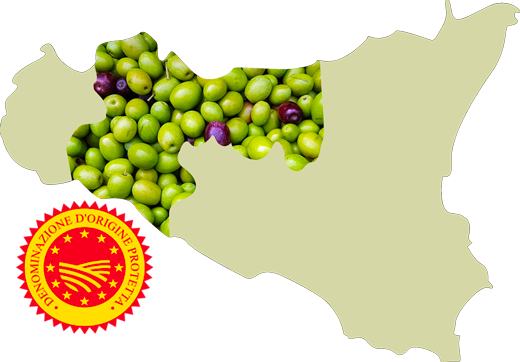 Consumer protection first of all
The effective vigilance and valorisation action carried on up to now is demonstrated by the high number of companies that, since the birth of the Consortium in 2002, has joined the common project to take our oil upwards. A product made unique and inimitable by natural factors but above all by human factors, like the cultivation techniques and the harvest and packaging systems. Eyes wide open on the quality requirements and on a set of precise rules that anyone who is part of the Consortium, from the producer to the miller to the packer, must respect.
In this way the consumer will immediately recognize the DOP brand "Val di Mazara", a synonym of genuineness.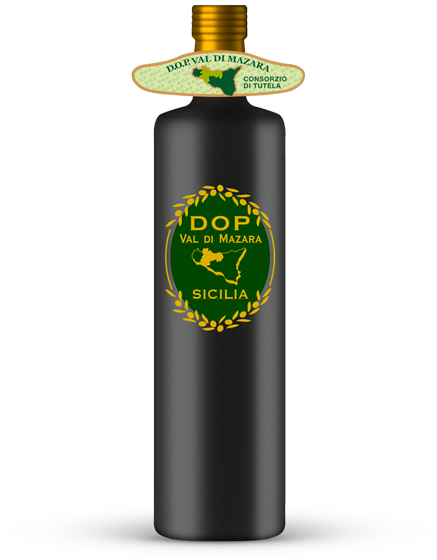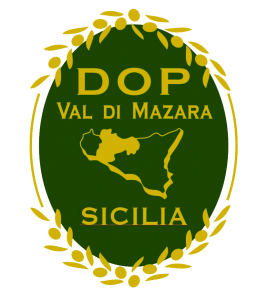 Presidente
Zambito Ciro
Direttore
Martorana Salvatore
Sindaco Unico
Pagano Giuseppe
Componenti del C.D.A.
Accursio Alagna, Bono Michele, Giambrone Antonino, Manzella Mario, Martorana Onofrio, Zambito Ciro