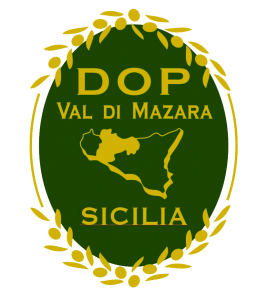 30,000 companies, one passion: Oil
From the tree to the bottle, a product that is always DOP
The protagonists of the main phases that allow our oil to get bottled and so arrive on your tables, are over 30,000 companies including producers, millers and packers who, following precise disciplinary certificates, dedicate their lives to the extra virgin olive oil DOP "Val di Mazara ". The environmental and cultivating conditions of the olive groves are those traditional and characteristic of the area, suitable to give the olives and the derived oil their specific characteristics: golden yellow color with shades of intense green, aromatic smell and sometimes even of almonds, fruity velvety taste with a sweet aftertaste.
Every year a repeating ritual
Harvest, extraction and packaging in the territory of origin.
The olives are harvested by mechanical means or by "brucatura" and they are picked since their ripening and not beyond the30th December of each olive oil campaign. The olives are stored in rigid and aerated containers, until the milling phase, arranged in thin layers and in rooms that guarantee low humidity conditions. The olives are pressed within two days after the harvest to ensure that our oil retains all its nutritional principles. For the extraction of the oil, only mechanical and physical processes are allowed in order to produce an oil which, as faithfully as possible, presents the original peculiar characteristics of the fruit.